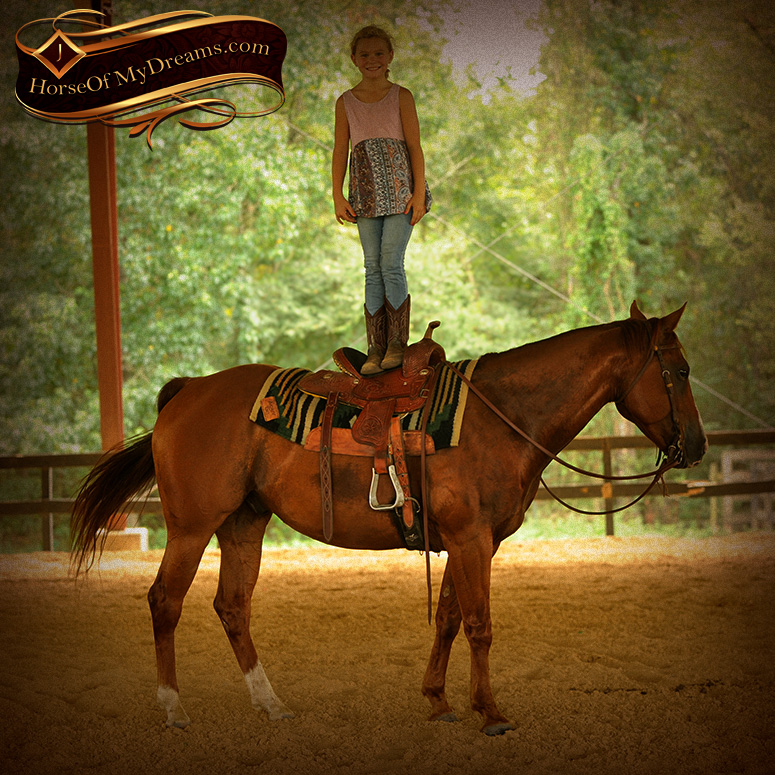 Sold To California!!!
2009, 15h, Sorrel AQHA GeldingPrice: $20,000
Description Cruz is a perfect gentleman in every way. His butter soft mouth and instant response to the lightest neck rein allow for even a small beginner child to feel safe and secure while riding this magnificent horse. Cruz is royally bred with Smart Little Lena,...