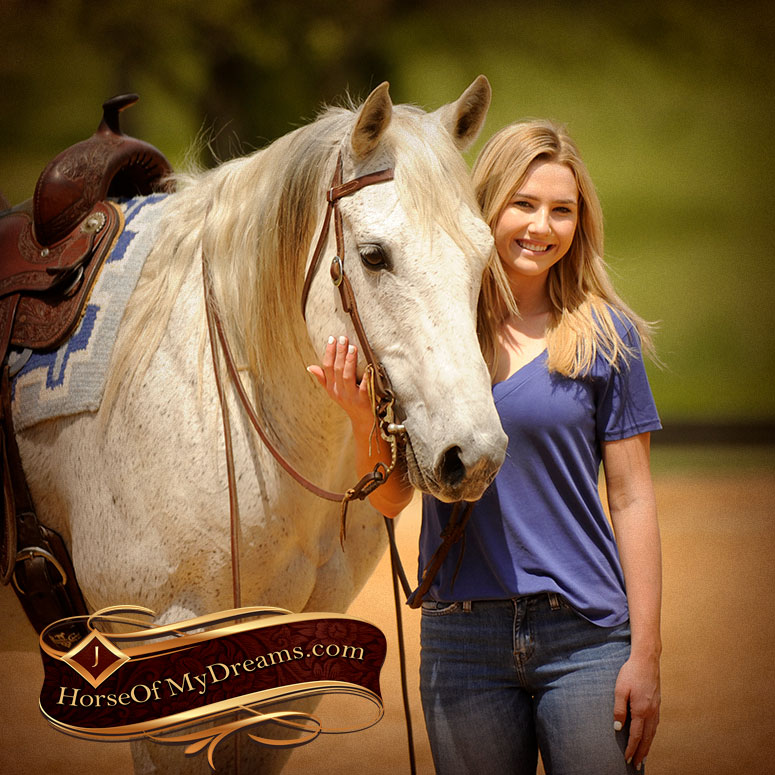 Sold To California!!!
2005, 15.2h, Gray AQHA GeldingPrice: $15,000
Description Drifter is the ultimate horse for the whole family! He's been trail ridden all over the country and is a pro out on them. He's gentle and honest. He has a great pedigree with Blue Valentine on the top and Doc O'Lena on the bottom. Nothing we've shown him...