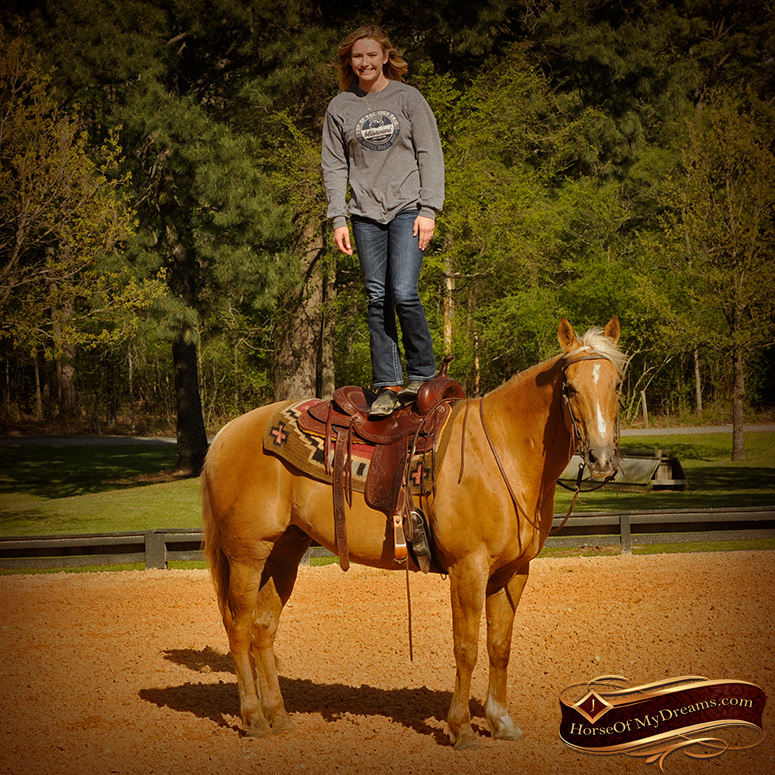 Sold To Pennsylvania!!!
2008, 15.1h, Palomino Quarter Horse GeldingPrice: $15,000
Description Regent is awesome out on the trails with no spook. Through the water, ditches, crossing logs, nothing seems to bother this guy! He's drop dead gorgeous and stout enough to handle any job. He has a great one hand neck rein and is super friendly. He's doing...