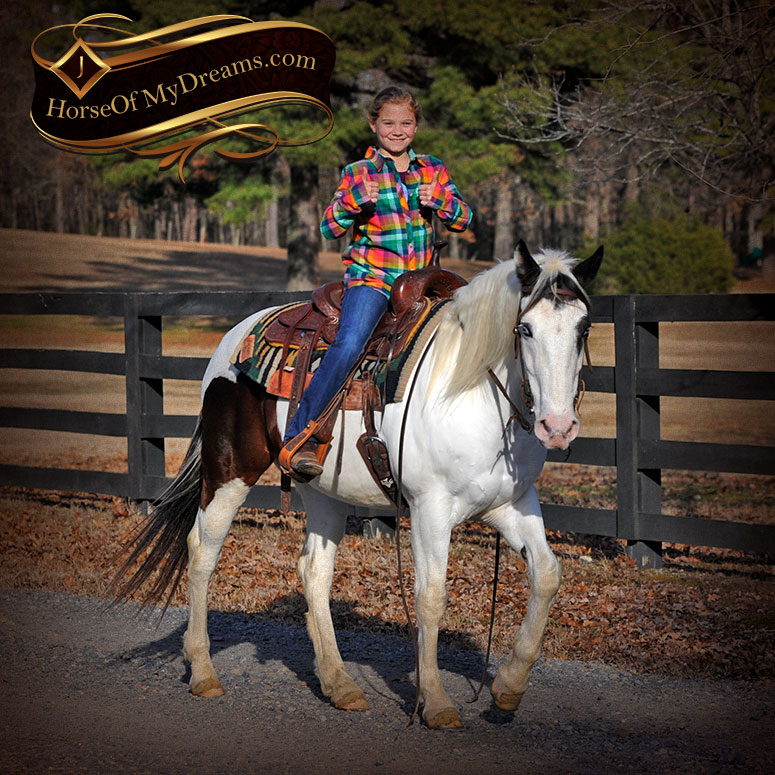 Sold To California!!!
2008, 14.3h, Tri-Color Tobiano APHA GeldingPrice: $15,000
Description Bandit is a flashy and well trained one of a kind gelding. Bandit has done all show events such as poles, barrels, key hole, flag, and does them well. He was used in the Alabama Little Britches rotes for the past four years. He will run 3D at the big shoes...