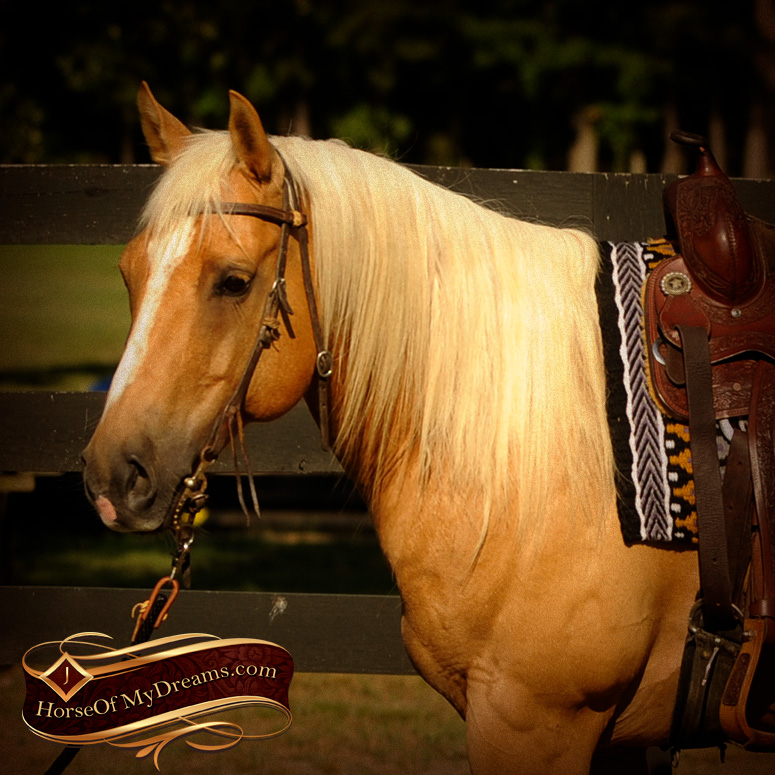 Sold To Louisiana!!!
2006, 15h, Palomino AQHA GeldingPrice: $20,000
Description Rey is not only an absolutely stunning golden palomino, but also a true working ranch horse! He's been used in all aspects of ranch work, he'll work all day long and never miss a beat. Rey has also been team sorted on and does great at it too. He's great...