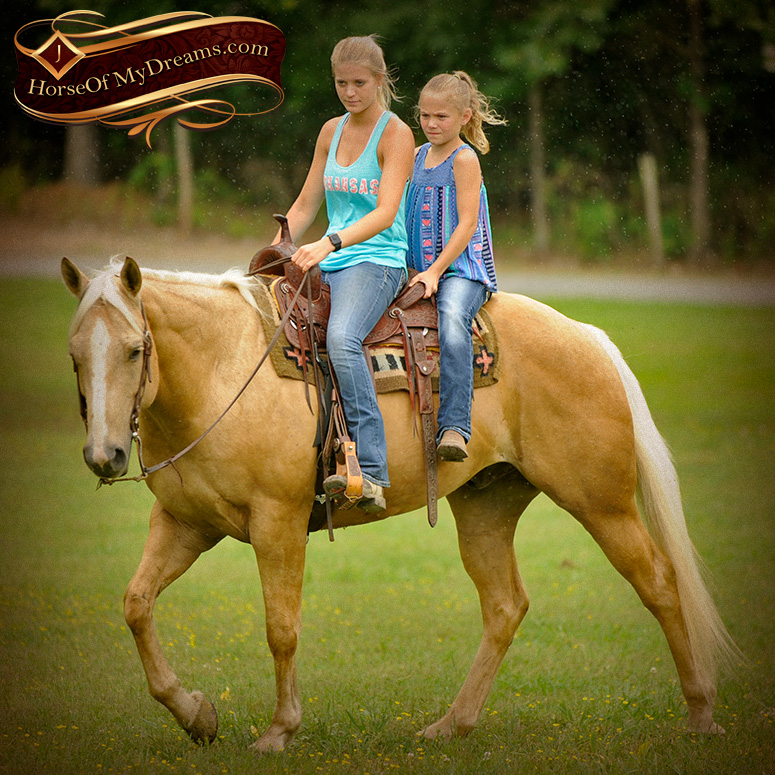 Sold To Pennsylvania!!!
2006, 15.3h, Palomino AQHA GedingPrice: $20,000
Description Sunny is a big, stout, beautiful, golden palomino with a flaxen mane and tail. He rides amazing both in and out of the arena. He has a great neck rein, and is very soft in the mouth and moves off leg pressure. Sunny is a big stopper and could go right into...