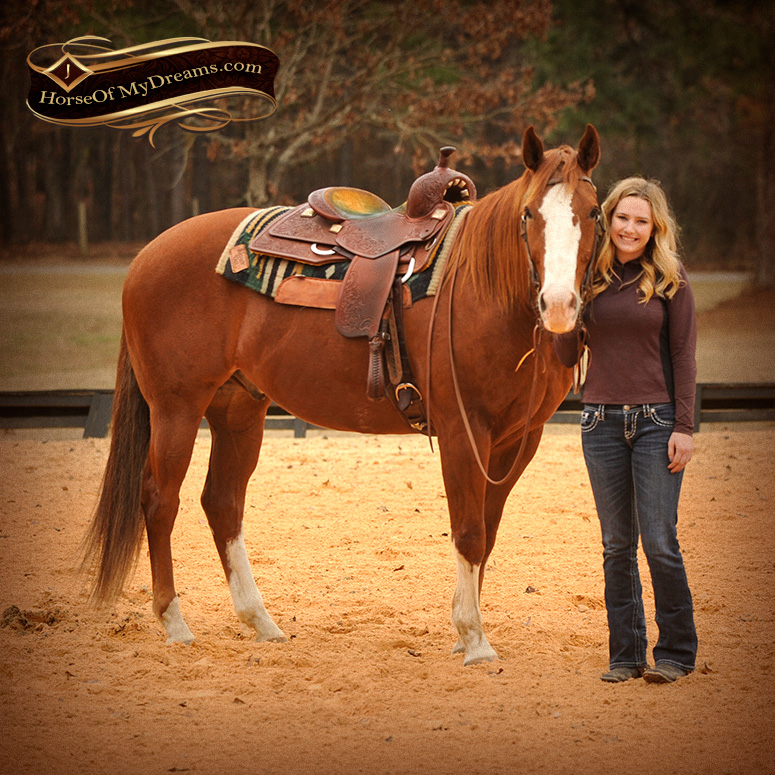 Sold To New Jersey!!!!
2006, 16h, Sorrel AQHA GeldingPrice: $20,000
Description Zip looks like a real life work of art! His size and stature are perfectly proportioned and his impeccable conformation leaves everyone in awe when they see him. Pictures do not do this magnificent guy justice, he's even more amazing in person! His gaits...