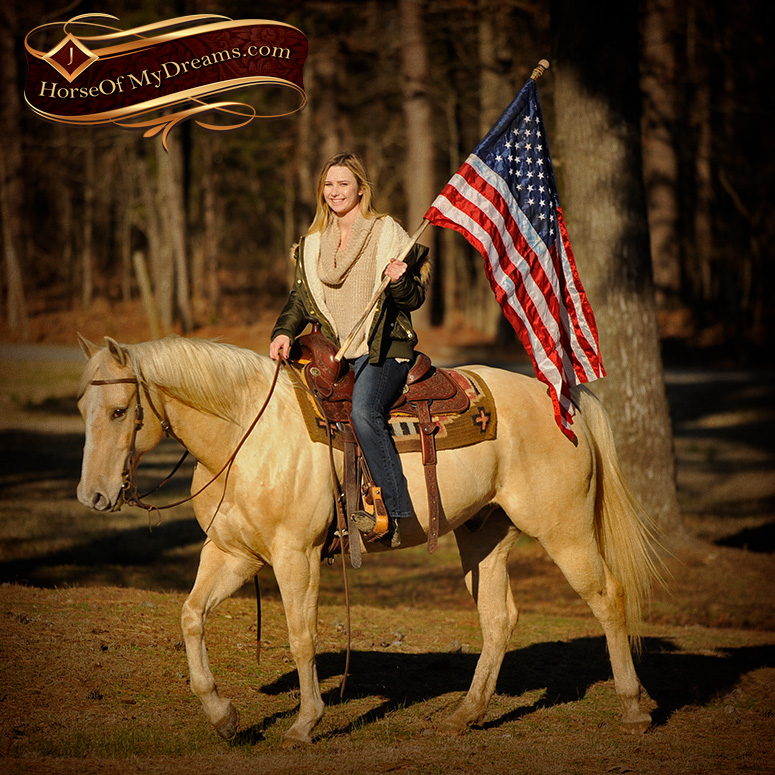 Sold To Pennsylvania!!!
2009, 15.3h, Palomino AQHA GeldingPrice: $15,000
Description Teddy is a stout, gorgeous palomino that's spent countless hours out on the trails and worked in the arena too. He's had a couple of months of roping training recently and he did great! He doesn't have the speed to make a high level rope horse, but he's...