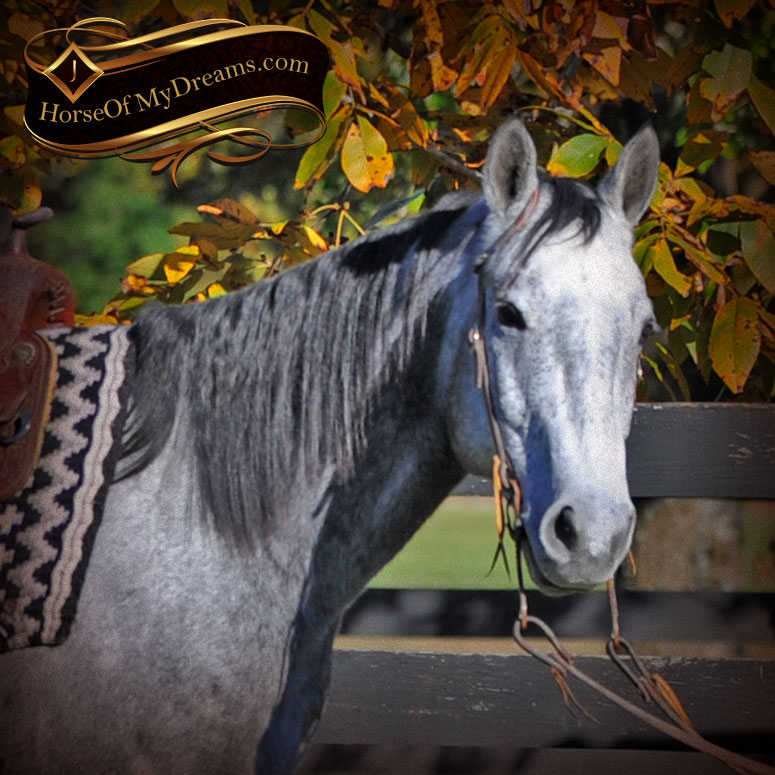 Sold To South Carolina!!!
2013, 15.1h, Gray AQHA GeldingPrice: $20,000
Description Tinker is a fancy gelding that's perfect for just about any rider! He is super gentle, and loves attention. He has been a ranch horse doing all the jobs that come along with that, checking fences, opening gates, moving cattle, and more. He's nice and...