PLEASE NOTE: All prices include Shipping and our 30-Day Guarantee. Our horses and ponies generally sell VERY quickly so if you find a horse you are seriously interested in, we encourage you to call Alisha at 501-240-4889. We are happy to hold a horse with a small non-refundable security deposit, otherwise we do not hold horses under any circumstance. If you are looking for a specific horse or pony for your family, please fill out a New Customer Questionnaire.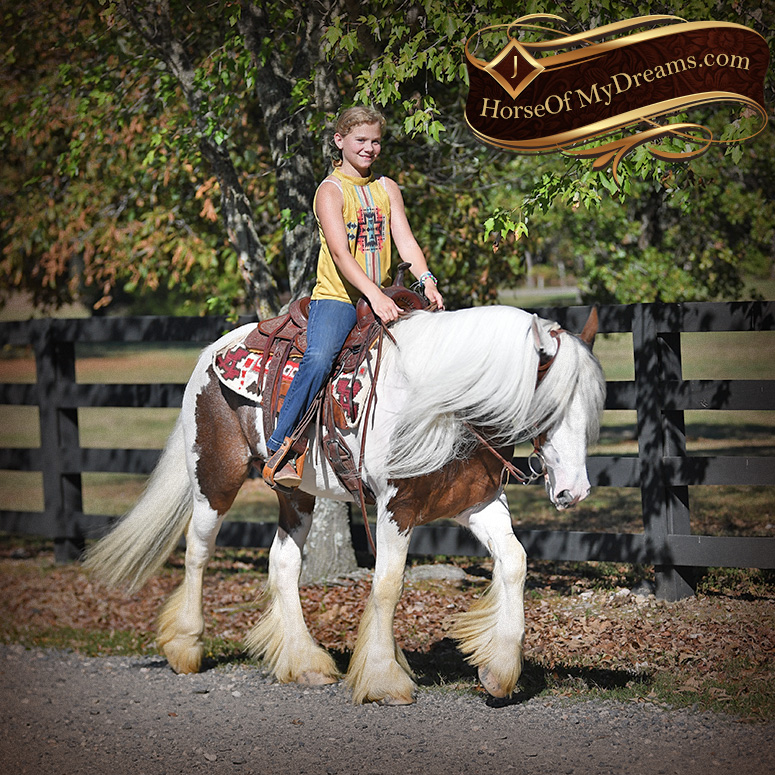 2017, 14.3h, Bay Tobiano Gypsy Vanner GeldingPrice: $45,000
Description Dusty is one super fun gypsy! He's a great blend of athleticism and that gentle gypsy disposition. He rides and drives and has been out in traffic. He has the potential to be a fantastic arena horse, he's a fancy mover and would be great at dressage. We've...