PLEASE NOTE: All prices include Shipping and our 30-Day Guarantee. Our horses and ponies generally sell VERY quickly so if you find a horse you are seriously interested in, we encourage you to call Alisha at 501-240-4889. We are happy to hold a horse with a small non-refundable security deposit, otherwise we do not hold horses under any circumstance. If you are looking for a specific horse or pony for your family, please fill out a New Customer Questionnaire.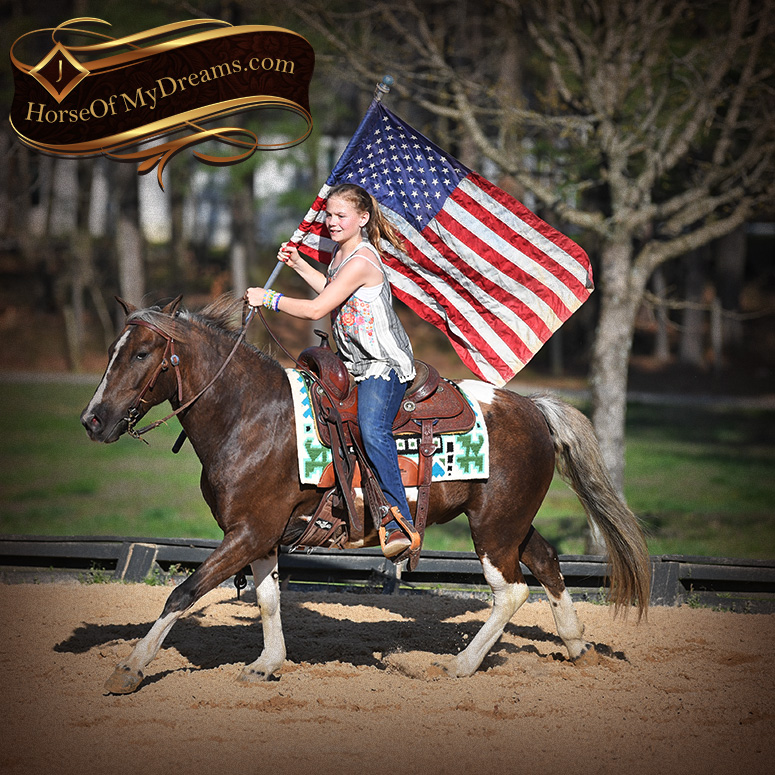 Sold To California!!!
2014, 13.2h, Buckskin Tobiano Pony GeldingPrice: $20,000
Description Mojo is a little cowboy/cowgirl Dream pony! He rides like a big horse, neck reins great, will even ride around bridleless! He's traffic broke and used to riding along the highway. He lays down, has cute, cute conformation and is one of the fanciest ponies...