PLEASE NOTE: All prices include Shipping and our 30-Day Guarantee. Our horses and ponies generally sell VERY fast so if you find a horse you are seriously interested in, we encourage you to act quickly. We hate it when people call disappointed about missing out on a particular horse! We are happy to hold a horse with a 10% non-refundable security deposit to allow time for travel if you plan on coming in, otherwise we do not hold horses under any circumstances. If you are ready to take the next step, please fill out a New Customer Questionnaire. We want to make sure you're truly ready for the commitment and understand the costs. Our time is very valuable and so is yours, so we don't want to waste either. Once we receive your questionnaire we'll schedule a time to talk or have a FaceTime call.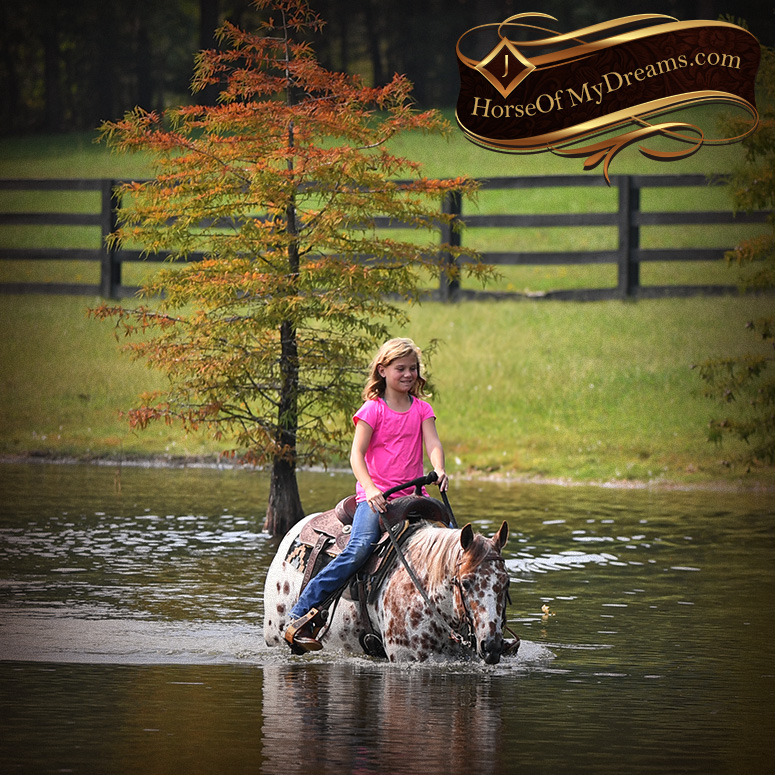 Sold To Mississippi!!!
2015, 13.2h, Leopard Sorrel POA GeldingPrice: $15,000
Description Sully is truly a once-in-a-lifetime type of pony with his whole life ahead of him! Sully has the talent, mind, and disposition to go any direction. He's a beautiful mover, is loping nice collected circles and is soft in the face. He doesn't care about...