PLEASE NOTE: All prices include Shipping and our 30-Day Guarantee. Our horses and ponies generally sell VERY quickly so if you find a horse you are seriously interested in, we encourage you to call Alisha at 501-240-4889. We are happy to hold a horse with a small non-refundable security deposit, otherwise we do not hold horses under any circumstance. If you are looking for a specific horse or pony for your family, please fill out a New Customer Questionnaire.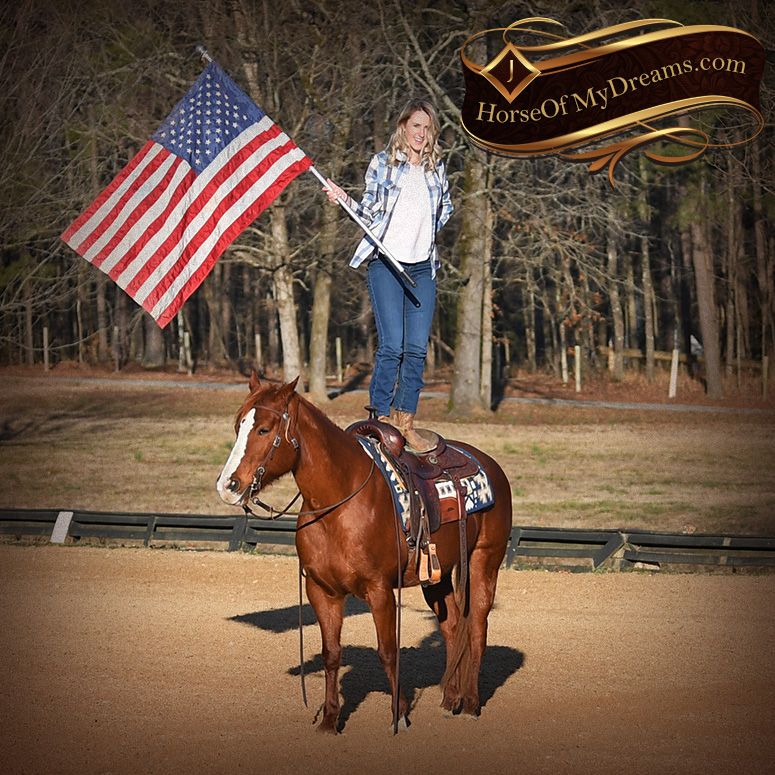 2010, 15h, Sorrel Overo AQHA MarePrice: $20,000
Description Dottie is as sweet and cute as they come! Meet the ultimate kid friendly, confidence builder horse for any child or adult! She is an AQHA pedigree with names like Zippo Pine Bar, who was according to AQHA one of the most prolific pleasure horse sires in...