PLEASE NOTE: All prices include Shipping and our 30-Day Guarantee. Our horses and ponies generally sell VERY quickly so if you find a horse you are seriously interested in, we encourage you to call Alisha at 501-240-4889. We are happy to hold a horse with a small non-refundable security deposit, otherwise we do not hold horses under any circumstance. If you are looking for a specific horse or pony for your family, please fill out a New Customer Questionnaire.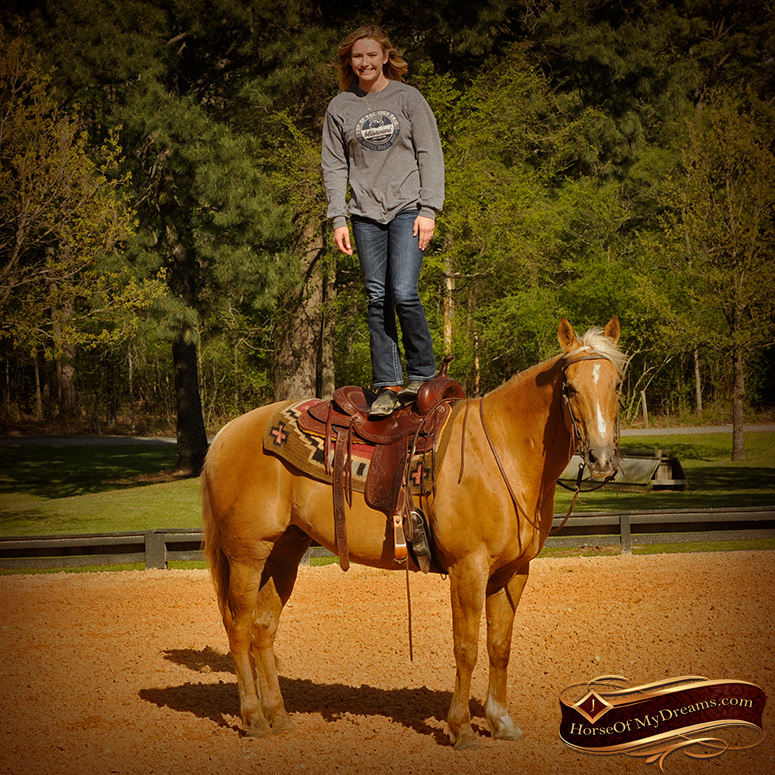 Sold To Pennsylvania!!!
2008, 15.1h, Palomino Quarter Horse GeldingPrice: $15,000
Description Regent is awesome out on the trails with no spook. Through the water, ditches, crossing logs, nothing seems to bother this guy! He's drop dead gorgeous and stout enough to handle any job. He has a great one hand neck rein and is super friendly. He's doing...